Trigger Points: approche combinée manuelle et dry needling - David G Simons Academy
Présentation de la formation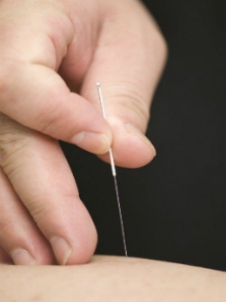 Formation assurée par: Daniel BöSCH
Aucune formation prévue pour l'instant.


Le syndrome myofascial douloureux (SMD) est une des causes principales (85%) des états de douleur chronique.
Les termes SMD, point trigger myofascial, cordon musculaire, réponse contractile locale et les premières notions de ce diagnostic bien spécifique ont été publiés par le Dr. Janet Travell dans les années cinquante. Le premier manuel regroupant les points trigger a vu le jour en 1983 (Travell, J.G. and D.G. Simons, Myofascial pain and dysfunction; the trigger point manual. Vol. 1. 1983, Baltimore: Williams & Wilkins).

Lors de l'examen clinique, le kinésithérapeute va identifier une zone exquise provoquant des douleurs élevées à la compression dans le cordon musculaire ainsi que des irradiations ou douleurs référées. La reproduction des douleurs du patient est obtenue lors de la provocation manuelle du point trigger.

Les buts de la thérapie des « Trigger Points » est de libérer les contractures musculaires locales, d'inhiber les processus inflammatoires locaux ainsi que d'améliorer la vascularisation locale. Le traitement des « Trigger Points » nécessite une précision et une rigueur importante et les techniques manuelles de relâchement et de « dry neeling » sont les approches les plus efficaces dans le traitement de ceux-ci.

Il existe une littérature scientifique abondante attestant de la qualité de l'approche manuelle et de l'approche par le Dry Needling.
En outre, cette technique donne des résultats cliniques immédiats et procure généralement une grande satisfaction chez les patients.
Nombre de module(s) : 1
Trigger Points: approche combinée manuelle et dry needling - TOP 30
Ces cinq jours de formation traitent l'essence clinique de la thérapie manuelle des points trigger. Les bases pratiques, théoriques et le traitement des 30 muscles du corps, qui sont touchés le plus souvent par des points trigger sont enseignés. Une grand partie du cours est pratique avec une grande importance pour le travail clinique. Les participants pratiquent le dry needling entre eux avec une supervision conséquente.


Objectif(s)
A la fin du cours de base Top 30 COMBI vous serez capable de diagnostiquer de manière nuancée et de traiter les 30 muscles les plus fréquents à l'aide de la technique de Dry Needling des points trigger de façon ciblée et selon les plaintes du patient.

A la fin de la formation, les participants devraient être capables de:


comprendre la pathophysiologie du syndrome myofascial douloureux et des points trigger.
connaitre et comprendre les zones de référence des 30 muscles les plus courants.
faire la différence entre les points trigger actif et latent selon les critères du diagnostic clinique et juger de leur importance clinique.
pouvoir localiser les points trigger manuellement d'une manière précise.
connaitre les indications spéciales de l'approche manuelle et du Dry Needling des points trigger et pouvoir utiliser les techniques de façon efficace pour les 30 muscles les plus courants et les adapter selon les patients.
connaitre toutes les contre-indications de l'approche manuelle et du Dry Needling des points trigger.
connaitre les dangers possibles de l'approche manuelle et du Dry Needling des points trigger et pouvoir réagir de manière adéquate si nécessaire.
approfondir vos connaissances anatomiques en faisant des exercices de palpation pratiques et pouvoir employer les techniques manuelle et le Dry Needling des points trigger en toute sécurité.
Durée
5 jours (3 + 2 jours) - 37,5 heures
Programme
Les 30 muscles abordés seront:

1. Infraspinatus Muscle
2. Subscapularis Muscle
3. Pectoralis Major Muscle
4. Deltoid Muscle
5. Teres Major Muscle
6. Triceps Brachii Muscle
7. Anconeus Muscle
8. ECRL Muscle
9. Brachioradialis Muscle
10. Extensor Digitorum Muscle
11. Adductor Pollicis Muscle
12. Trapezius Muscle ? Upper and Middle Part
13. Trapezius Muscle ? Lower Part
14. Rhomboideus Muscle
15. Scalene Muscles
16. Levator Scapulae Muscle
17. Sternocleidomastoid Muscle
18. Longissimus and Iliocostalis Muscles
19. Masseter Muscle
20. Temporalis Muscle
21. Lateral Pterygoid Muscle
22. Gluteus Medius & Gluteus Minimus Muscle
23. Quadratus Lumborum Muscle
24. Iliopsoas and Iliacus Muscles
25. Pectineus Muscle
26. Vastus Medialis Muscle
27. Vastus Lateralis Muscle
28. Gastrocnemius Muscle
30. Soleus Muscle
30. Tibialis Posterior Muscle
Information(s) complémentaire(s)
Pour qui?
La formation s'adresse aux kinésithérapeutes et aux médecins

Langue:
La formation sera donnée en Français

Support de cours
Un support de cours sera distribué à chaque participant.

Prix: 950 euros pour 5 jours de cours pauses café comprises

Dates des cours pour 2015:
Part. 1: 30, 31 mai et 1er Juin 2015
Part. 2: 14 et 15 novembre 2015

Références scientifiques

Diagnostic:
Sikdar S, Shah JP, Gilliams E et al. Novel applications of ultrasound technology to visualize and characterize myofascial trigger points and surrounding soft tissue. Archives of Physical Medicine and Rehabilitation 2009; 90 (11): 1829-1838
Chen Q, Basford JR, An KN. Ability of magnetic resonance elastography to assess taut bands. Clinical Biomechanics 2008; 23 (5): 623-9
Simons DG. New views of myofascial trigger points: etiology and diagnosis._Arch Phys Med Rehabil. 2008 Jan;89(1):157-9
Myburgh C, Larsen AH, Hartvigsen J. A systematic, critical review of manual palpation for identifying myofascial triggers points: evidence and clinical significance. Archives of Physical Medicine and Rehabilitation 2008; 89 (6):1169-76
Bron C, Franssen J, Wensing M, Oostendorp RA. Inter-rater reliability of palpation of myofascial trigger points in three shoulder muscles. Journal of Manual and Manipulative Therapy 2007; 15 (4): 203-15
Chen Q, Bensamoun S, Basford JR et al. Identification and quantification of myofascial taut bands with magnetic resonance elastography. Archives of Physical Medicine and Rehabilitation 2007; 88 (12): 1658-61
Tough EA, Write AR, Richards SS, Campbell J. Variability of criteria used to diagnose myofascial trigger point pain syndrome: evidence from a review of the literature. Clinical Journal of Pain 2007; 23 (3): 278-86

Recherche de base:
Fernández-Lao C, Cantarero-Villanueva I, Fernández-de-Las-Peñas C, Del-Moral-Ávila R, Arendt-Nielsen L, Arroyo-Morales M. Myofascial trigger points in neck and shoulder muscles and widespread pressure pain hypersensitivtiy in patients with postmastectomy pain: evidence of peripheral and central sensitization. Clin J Pain. 2010 Nov-Dec;26(9):798-806
Partanen JV, Ojala TA, Arokoski JP. Myofascial syndrome and pain: A neurophysiological approach. Pathophysiology 17 (2010) 19?28
Li LT, Ge HY, Yue SW, Arendt-Nielsen L. Nociceptive and non-nociceptive hypersensitivity at latent myofascial trigger points. Clinical Journal of Pain 2009; 25 (2): 132-7
Chang CW, Chen YR, Chang KF. Evidence of neuroaxonal degeneration in myofascial pain syndrome: a study of neuromuscular jitter by axonal micro- stimulation. European Journal of Pain 2008; 12: 1026-30
Shah JP, Danoff JV, Desai MJ et al. Biochemicals associated with pain and inflammation are elevated in sites near to and remote from active myofascial trigger points. Archives of Physical Medicine and Rehabilitation 2008; 89 (1): 16-23
Niddam DM, Chan RC, Lee SH et al. Central modulation of pain evoked from myofascial trigger point. Clinical Journal of Pain 2007; 23 (5): 440-448
Shah JP, Phillips TM, Danoff JV, Gerber LH. An in vitro microanalytical technique for measuring the local biochemical milieu of human skeletal muscle. Journal of Applied Physiology 2005; 99 (5): 1977-84_
Gerwin RD, Dommerholt J, Shah JP. An expansion of Simons' integrated hypothesis of trigger point formation. Curr Pain Headache Rep. 2004 Dec;8(6):468-75. Review
Hoheisel U, Mense S, Simons DG, Yu XM. Appearance of new receptive fields in rat dorsal horn neurons following noxious stimulation of skeletal muscle: a model for referral of muscle pain? Neurosci Lett. 1993 Apr 16;153(1):9-12
Hubbard DR, Berkoff GM. Myofascial trigger points show spontaneous needle EMG activity. Spine (Phila Pa 1976). 1993 Oct 1;18(13):1803-7

Méthode manuelle
Hains G, Descarreaux M, Hains F. Chronic shoulder pain of myofascial origin: a randomized clinical trial using ischemic compression therapy. J Manipulative Physiol Ther. 2010 Jun;33(5):362-9.
Wang YH, Ding XL, Zhang Y, Chen J, Ge HY, Arendt-Nielsen L, Yue SW. Ischemic compression block attenuates mechanical hyperalgesia evoked from latent myofascial trigger points. Exp Brain Res. 2009 Dec 25
Takamoto K, Sakai S, Hori E, Urakawa S, Umeno K, Ono T, Nishijo H. Compression on trigger points in the leg muscle increases parasympathetic nervous activity based on heart rate variability. J Physiol Sci. 2009 May;59(3):191-7. Epub 2009 Feb 21
FitzGerald MP et al. Randomized multicenter feasibility trial of myofascial physical therapy for the treatment of urological chronic pelvic pain syndromes. J Urol. 2009 Aug;182(2):570-80. Epub 2009 Jun 17
Fernández de las Peñas C, Cleland JA, Cuadrado ML, Pareja JA. Predictor variables for identifying patients with chronic tension type headache who are likely to achieve short-term success with muscle trigger point therapy. Cephalalgia 2008; 28 (3): 264-275.

Recherche clinique
Srbely JZ. New trends in the treatment and management of myofascial pain syndrome. Curr Pain Headache Rep. 2010 Oct;14(5):346-52.
Qerama E, Kasch H, Fuglsang-Frederiksen A. Occurrence of myofascial pain in patients with possible carpal tunnel syndrome: A single-blinded study. European Journal of Pain 2009; 13 (6): 588-91
Fernández-de-las-Peñas C, Caminero AB, Madeleine P, Guillem-Mesado A, Ge HY, Arendt-Nielsen L, Pareja JA. Multiple active myofascial trigger points and pressure pain sensitivity maps in the temporalis muscle are related in chronic tension type headache. Clinical Journal of Pain 2009 ; 25 (6): 506-512_
Fernández de las Peñas C, Alonso Blanco C, Cuadrado ML, Gerwin RD, Pareja JA. Myofascial trigger points and their relationship to headache clinical parameters in chronic tension type headache. Headache 2006; 46 (8): 1264-1272
Fernández de las Peñas C, Cuadrado ML, Gerwin RD, Pareja JA. Referred pain from the trochlear region in tension-type headache: a Myofascial trigger point from the superior oblique muscle. Headache 2005; 45 (6): 731-737
Site Officiel : http://www.dgs.eu.com/fr
En savoir plus
En savoir moins
Votre marque d'intérêt à bien été prise en compte. Nous vous contacterons dès qu'une date de formation sera connue.